LOYAL Team
RSN Murthy
Managing Director
A Sales and Marketing Technocrat with Over 22 Years of accomplished Cross functional Experience in functional Area of ISP & Telecom with P&L responsibility . Well known as RSN, he is associated in telecom companies like GTL, Sprint RPG, Sify Technologies Ltd, Reliance Communications , Tulip Telecom since 1992. His vast experience will bring LOYAL to new heights in Voice & DATA business.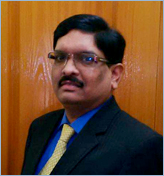 Venkat V
Chief Executive Officer
Venkat V, a professional CA with 20 years of Business Development is associated with companies like BLUE FROG TECHNOLOGIES,SEAGATE,KPMG and GENPACT. His contributions especially in developing Mobile Apps to Govt Department are notified by most of the Govt Deprtments. A person with passion for Business Development & Operations with noteworthy contributions in the areas of Rural Development, Urban Development & Social Enterprises & Development sector, with more than seven years of Government Projects especially development sector, six plus years of operational experience in managing regional data centre for MNC and three years of Software related development & admin experience. Strengths include ability to stretch beyond the parameters of entrusted role & proactively comprehend & effectively deliver the tasks entrusted.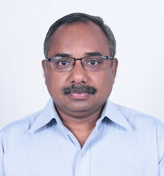 Dr AVS Suresh
Director
Dr AVS Suresh is a Consultant Medical Oncologist & Hematologist at Continental hospitals with over 15 years of experience in treating solid & hematological malignancies.
The core expertise being the bone marrow transplantation and his team did more than 100 cases so far. He pursued MBBS from prestigious IMS, and continued to work in institutes of excellence like AIIMS.

He earned his DM from KMIO, the premium cancer training center. Among wide career opportunities, which he could chosen for his talent, his keen interest in translation research had finally lead him as a renowned physician- scientist.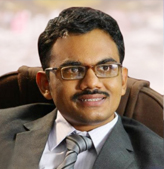 Dr Lakshmayya Naidu D
Executive Director
He's basically professional (Dental surgeon and Orthodontist , practicing since 1998), and an academician as well with the teaching experience of above 16 years. Presently he's working as Principal, Professor and HOD, at Lenora Institute of Dental sciences, Rajahmundry.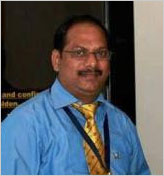 Udit Karan Chandhok
Head , Broadband services
Udit Karan Chandhok, a young professional who has worked in the Digital Transformation space for over 3 years and has created consumer centric products. In his brief career, he has focused on understanding consumer products, implementations, user acquisition and data analysis.
Udit works on establishing the GoInternet brand in India along with creating ahead of the curve customer offerings.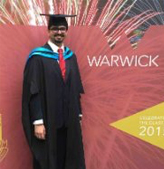 Mr Verma
Director
Ravi Sankar Verma Gottumukkula, Graduated in computer science from Andhra University in 1997 is engaged in the Real estate & construction business from last 15 years. He is successful in many ventures under the brand of MAHARATH GROUP which undertakes Mega realty projects in Hyderabad & AP. Mr Verma has contributed to build many startup companies in Pharma, Mining business. His induction into LOYAL BOARD as Director shall certainly strengthen LOYAL TEAM to concentrate & to covert many gated communities, into LOYAL WiFi zone.. With his rich contacts and core strengths in Risk Management, LOYAL TELESYSTEMS shall reach into new heights.